Customer support
Pre-investment support
We fully support pre-investment customers through clarifying machining conditions to develop a desired process or through reviewing sample processing to take full advantage of our Customer's Lab facility.
Post-investment support
Maintenance support is one of the most strengthened services that Fujikura provides. We are mainly focused on pre-emptive steps and recurrence preventions on a continuous basis.
Customers' Lab
In our special laboratory spaces, our customers freely experience trial works, processing conditions, repair and maintenance services with our fiber laser products.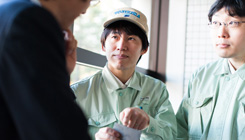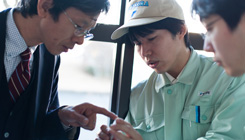 You can try all product lineups in the lab. Please feel free to ask us for specific request with specific product in advance of your visit.
Frequently asked requests:
> Is this material processible with fiber lasers?
> Is this processing possible by fiber lasers?
> Want to try an actual fiber laser to make sure process feasibility
> Want see all product lineups
> Want to have a contact with engineers
> Want to see actual processing demonstrations

[Inquiry Case 1]:
A customer who wants to check if cutting thick stainless steel with fiber laser is feasible and to know cost benefit reality
1. Detailed process hearing
2. Trial cutting in our lab space if we consider to be feasible
3. Observing process results and going through cost merits
[Inquiry Case 2]: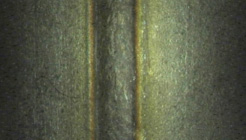 A customer who wants to check if dissimilar metal welding is feasible for the incoming machine replacement

1. Confirm actual materials and splice conditions
2. Trial welding in our lab space if we consider to be feasible
3. Observing process results and moving to the next step if satisfactory